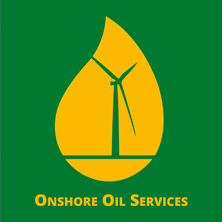 ONSHORE OIL SERVICES
Over 20,000 oil changes worldwide with our special trucks
Wherever You Find Wind. Throughout Europe.
Our dedicated vehicles and exceptionally qualified oil technology teams make us the choice of preference throughout Europe when it comes to oil service – change of hydraulic oil and gearbox oil, lubricant and coolant service and oil analysis – for onshore and offshore wind turbines, no matter what the type of turbine.
Our experienced professionals have already carried out over 20,000 oil changes – on schedule. We maintain a large inventory of high-performance gearbox and hydraulic oil's especially for WTGs.
Attention to Detail is Our Watchword
Our goal is to achieve a level of service that defies comparison.
And that calls for attention to detail, which is especially important when it comes to services for wind turbines. Attention to detail is what it takes to understand the complex technology housed in the nacelle and make sure that all the equipment delivers perfect performance throughout its entire service life. Our oil technicians have not only had years of hands-on experience and specialized training, they also take their work seriously.
Efficiency Since 1995
When we carried out our first oil change on a wind turbine back in 1995, the average WTG had a power rating of 600 KW and a hub height of 45 m. Today, the usual hub height is over 100 meters, and today's WTGs often produce more than 3 MW.
At the same time, the standards for gearbox and hydraulic oils have become commensurately more stringent, and of course the same holds for the personnel who carry out oil changes. Their work has not only become physically more strenuous; they also have to have the versatility and expertise required to deal with new challenges and technology. Of course, our teams can count on advanced vehicles developed by Lonsdorfer in house to help them carry out their work as efficiently as possible.