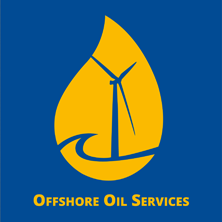 OFFSHORE OIL SERVICES
Throughout Europe · Own Offshore Oil Units · Oil Analysis · Fully certified
When it comes to oil for offshore WTGs, we're the people with the hands-on experience and expertise you need.
To be able to work in rough water, Lonsdorfer has developed special mobile oil-changing containers that contain everything needed to carry out offshore oil changes quickly and safely. These mobile units can be trucked to the nearest port and then loaded on a service vessel to be taken to the offshore site.
Our Mission
Work on offshore wind turbines is always challenging. For example, hydraulic systems, gearboxes and yaw drives call for high-quality oils as well as other lubricants and coolants.
A unique combination of highly motivated, well-trained oil technicians, advanced equipment and efficient logistics enables us to provide unexcelled oil service for offshore wind turbines. In addition, the high-performance oils and lubricants we supply meet the same high standards of excellence.
Success Driven by Experience
Over 20 years ago, Lonsdorfer was the first company to offer dedicated oil-change services for wind turbines. This breakthrough involved the development of a truck-based mobile container system containing hoses, preheaters, filters and separate tanks for fresh and used oil. By 2012, Lonsdorfer had already carried out 20,000 oil changes for wind turbines – on schedule.
Lonsdorfer also pioneered oil services for offshore wind turbines with mobile units that can be transported to offshore sites by service vessels. Up to now Lonsdorfer has serviced some 500 wind turbines in offshore wind farms around the coast of the UK.